New House Wiring
New house wiring is actually a easy job for electricians,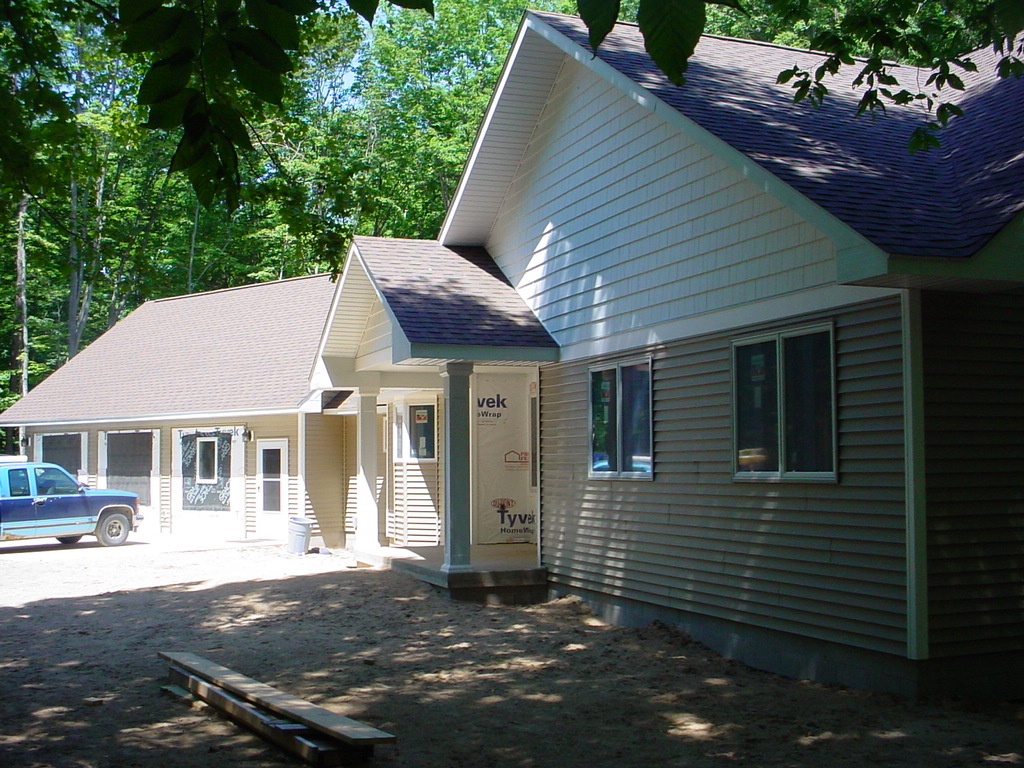 the Walls and ceilings are open and everything is new. Knowing the codes and and making the inspector happy is the hard part of the job that we do very well. We know the electrical inspectors and what codes they enforce in their area. We take great pride in the electrical wiring that we install and will go out of our way to do the best job for you that also looks great to the inspector. We will install the wiring with neat corners and right angles, not taking short cuts. Before we leave we will clean up the job and take a close look to make sure all is perfect. When Weber Electric wires your house you can see the pride in the work that they do.
Paddle fans on high ceilings and recessed on angle ceilings are no trouble. Sewage lefts with alarms or sewage ejector pumps no problem. We can do it all. Having Weber Electric install TV, Phones and Cat 5 Wiring will save you time and money by not having another contactor to deal with. Intercom and central vacuum systems, generator hookups, motion security lights, welder outlets, compressor outlets are all nice additions to any house that we can do for you. Try us out or ask around, we have many satisfied customer that you can talk to about our work.